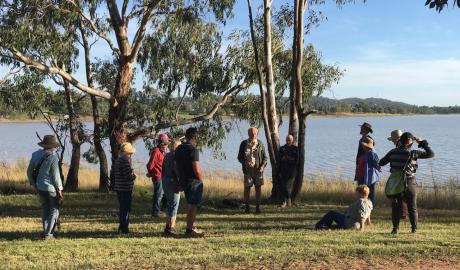 The Wagga Wagga Chapter of Murrumbidgee Field Naturalists began officially on 7 December 2020 when Alan Whitehead President of MFN's was guest speaker at a meeting with local nature and bird enthusiasts held in Wagga Wagga.
Alan spoke passionately. Sharing his experiences of being a MFN member and participating in field trips and bird/plant sightings and recordings. He informed the meeting that the MFN group is now 25 years old and it facilitates and promotes the knowledge of natural history, encouraging the preservation and protection of the Australian natural environment, especially that of the Murrumbidgee River Valley.
MFN also forms a network of other field naturalists across the country who observe, collect and document field data on birds, habitat and wildlife on a continuing basis. Data collected accords with scientific protocols and is recognised and cited as source research by governments of Australia and universities around the globe.