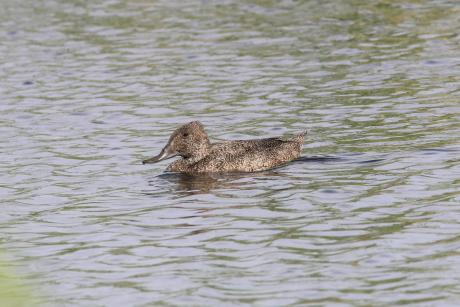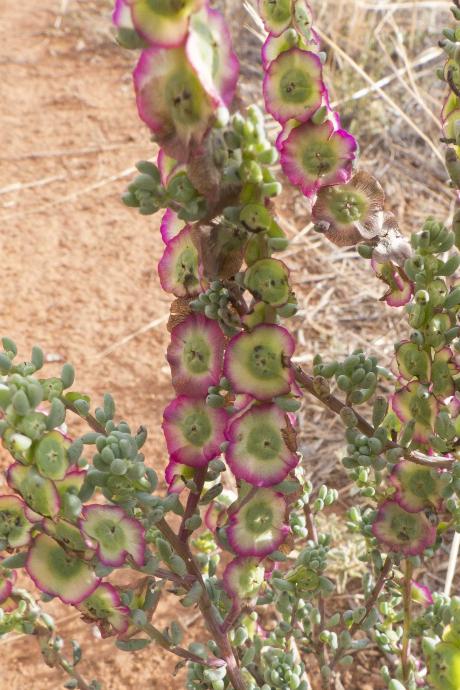 I couldn't find Campbell Swamp named on Google Maps, so it's no surprise that I got lost (twice) on our Saturday March 16 Club outing trying to find it – even though I'd been there (twice!) before. Some might say I have a poor sense of direction; I prefer to be thought of as a person who "investigates alternative routes".
Having eventually arrived I found the area as life-filled as I remembered, from both a plant and animal perspective. In relation to the former, I clung to Eric like a gecko on glass, both along the entrance path and the boardwalk (more on this safety hazard later) as he described many of the species extant, such as the lignum thickets and swamp couch. Striking was the crystal clarity of the shallow water, being perennially filtered by this same aqueous flora. In some places it was the inland equivalent of coastal seaweed-adorned rock pools.
The spacious bird hide, with its information display and adjacent signage, is pretty special, and I was proud that it was a long-ago initiative of the Murrumbidgee Field Naturalists. A  hide is a wonderful place for field ornithology as, not only does it allow one to be close-up and personal with our avian subjects, but one can even chat, eat and stroll about – oh, and spy on birds of course. I leave it to Max to supply the full – impressive – list for this very enjoyable and informative outing.