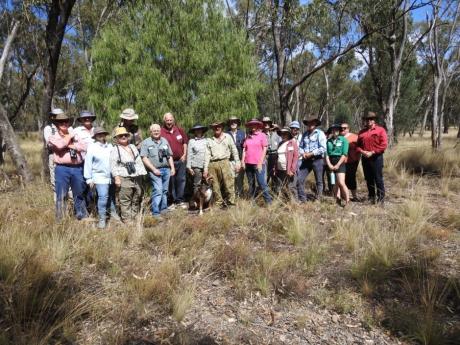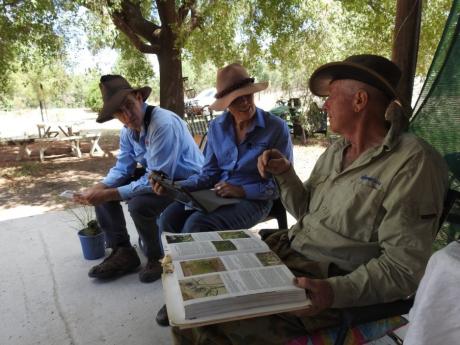 On Thursday the 24th of March Murrumbidgee Landcare and Biodiversity Conservation Trust held a Bidgee Biodiversity Day. One of six in the Riverina to create awareness of the need to improve biodiversity in the region.
Murrumbidgee Landcare along with the Murrumbidgee Field Naturalists and Narrandera Landcare thought a Glossy Black-Cockatoo (GBC) day would be a valuable way of celebrating biodiversity in the district.
Gathering a team of people who have been involved in the monitoring, protecting, research and understanding of the Glossy Black-Cockatoo was one of the aims of the workshop. Understanding what has been done in the past will help us to determine what needs to happen in the future.
Rankins Springs farmer and Naturalist Rodney Guest started the day telling us about farmers in the Rankins Springs region who have been involved in educating the local community (Farmers and School children) in the habitat required for the GBC.
They installed large nest boxes made from recycled material with cherry pickers 6 meters high in large Eucalypts to hopefully attract the GBC to the nest. Being so high they are very difficult to monitor which has been a problem for the evaluation of the idea. Major Mitchells have been seen nesting in smaller versions that have lids. But at this stage no GBC has been found in the larger open topped ones.