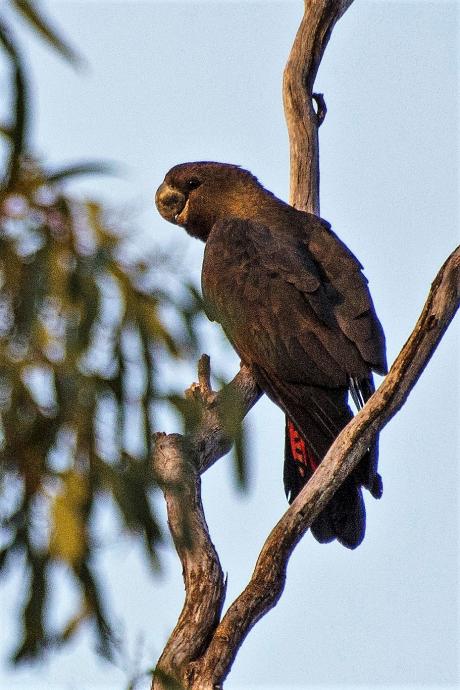 The total number of man hours and fuel consumed to conduct a count like this is huge and I thank you all for your generosity especially of time as that is the most valuable thing that you have.
The total number of birds sighted was 22 with the greatest number found in the Cocoparras (10) and around Brobenah (9). 3 more were seen at Square Nob.
I think the count was held a bit late as the birds are beginning to nest although they still must drink. I think they drink near where they are feeding and possibly near where they are nesting.
The numbers are similar to 2016 but are reduced from previous years and much less than the Rankins Springs Count last month which yielded more than 100. (Why is this so?)
Interesting were the Major Mitchells which drank at one of the dams near Leeton. This threatened species seems to be increasing in number which may be as a result of a constant supply of food in the form of commercial walnuts. Major Mitchells require smaller nesting hollows and hopefully there's enough for everyone or else we had better get planting. (I know where we could)