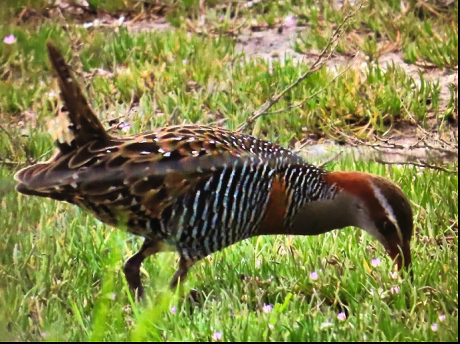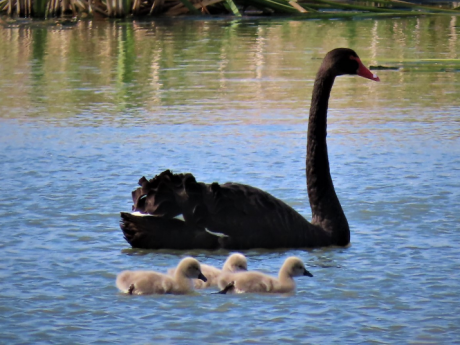 To the casual one-time visitor, Fivebough would appear to be pretty birdless as so many people have commented to me over the past month. However, to the keen observer and almost daily visitor, things are not as bad as they seem. Before lockdown, I had been frequenting the wetlands seeing what birds come and go and since we have restrictions in place in Covid-free Leeton, I have continued using the area as my 'exercise' area. Since then, Fivebough has been a mecca for dozens of people using the wetlands for the self-same reason as I do, namely, to exercise.
These days it is not uncommon, especially at weekends, to find a dozen or more cars parked along Petersham Road with family groups doing the circuit but not really taking much notice of what they see. There are, however, a very dedicated group of daily birdwatchers, like me, who go to see what changes have occurred and what new birds have come in and which ones have disappeared.
There was great excitement when a family of Magpie Geese ended up in the main northern pond with 10 goslings in tow! They were there for several days but on Monday the 23rd of August, they were nowhere to be seen and since then have not reappeared. What happened to them is a mystery as a fox or two couldn't take all 10 goslings overnight nor would the 4 accompanying escort adults allow that to happen as they are very defensive of their young. If they were moved it is inconceivable that the 10 chicks could have been moved any great distance. So their disappearance remains a complete mystery. The regulars still hope they will reappear but so far that hasn't happened so I suspect they have departed the wetlands – where to is anyone's guess.