Regent honeyeater and swift parrot survey weekend
Primary tabs

The biannual survey weekends for Regent Honeyeaters and Swift Parrots are happening again, with the next survey to take place on 4-5 August (and up to a week either side of this weekend).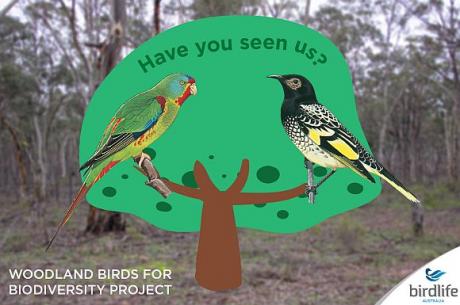 Over these targeted survey weekends, we seek to get volunteers out into as many possible locations as we can to search for these two critically endangered species across their mainland range (Victoria, NSW, ACT & Qld). Don't forget though, that records of either species are important to report to us at any time. In particular, all Regent Honeyeater reports should be forwarded as soon as possible to Dean Ingwersen (
dean.ingwersen@birdlife.com.au
), Mick Roderick (
mick.roderick@birdlife.org.au
) or freecall 1800 621 056, including any colour leg band details.
The
website
has copies of the official survey forms and suggested survey locations. The survey weekends are also a nice opportunity to explore some interesting bushland, and we also encourage you to also enter your sightings of all bird species into the
Birdata database
.
To improve our knowledge and management of the Regent Honeyeater and Swift Parrot, it is also important for us to know where they are not occurring. Therefore, in addition to letting us know about successful searches for these two species, please also let us know when you have not detected the species at one of the suggested locations.  
If you wish to participate in the August 2018 survey weekend, please contact Mick Roderick at
woodlandbirds@birdlife.org.au
. We will then put you in contact with one of the volunteer regional coordinators. You can also use this email address to report a sighting of these two species.