On Common Ground - Narrandera
Primary tabs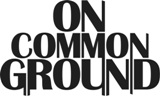 Narrandera Landcare Group and the Murrumbidgee Field Naturalists will be joining the Cad Factory at the weekend-long eco-inspired immersive art spectacular On Common Ground at Narrandera on October 16-18th.
The weekend will include a variety of art installations, guided nature and cultural tours, hands-on activities for adults and children, local market stalls, an evening projection event Haunting on both Friday and Saturday, and a lot of fun!
See the Cad Factory website for full program details and to book your (free) tickets to Haunting.