Eastern Riverina Landcare Network

About the Eastern Riverina Landcare Group
The Eastern Riverina Landcare Group covers a 350,000 ha area in the Murrumbidgee and Murray catchments. It encompasses the towns of Henty, Lockhart, The Rock, Yerong Creek and Mangoplah.
The topography and vegetation profile across the Network ranges from moderately vegetated hills, to flat floodplains with sparser vegetation linkages. This region is in the South-west Slopes Bioregion of Southern New South Wales and the Murray Darling Basin. It is part of traditional Wiradjuri country. 
This is a highly productive dryland farming area in the cropping/grazing belt. The main resources derived from the area are sheep (wool and meat), cattle, wheat, canola, lupins, barley, triticale and hay production. 
There are three National Parks reserves in the area, The Rock Nature Reserve, Nest Hill and Livingstone National Park and two State Forests Brookong and Milbrulong.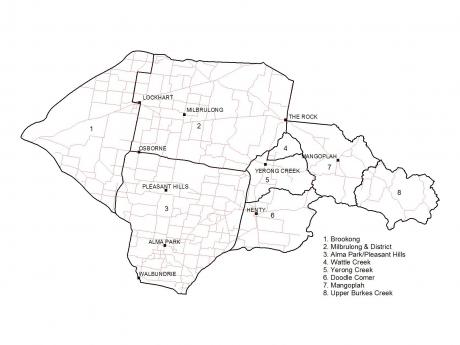 The Eastern Riverina Landcare Group area
Recent activity
The Group was recently revived after being dormant for around five years. A meeting of enthusiastic community members was held at The Rock in late 2016, and resulted in the revival of the Group, with a new Committee.
President Alanna Barrett said "We aim to encourage continued sustainable land use in our farming systems, and to protect and enhance the natural environment. We are ably supported by Murrumbidgee Landcare Inc, Holbrook Landcare, Riverina Local Land Services and the Lockhart Shire Council."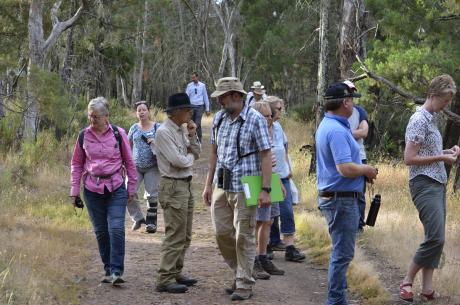 A recent bird walk held by ERLG at The Rock
Contact
Treasurer: Owen Reynolds
Vice Chair: John Holstein